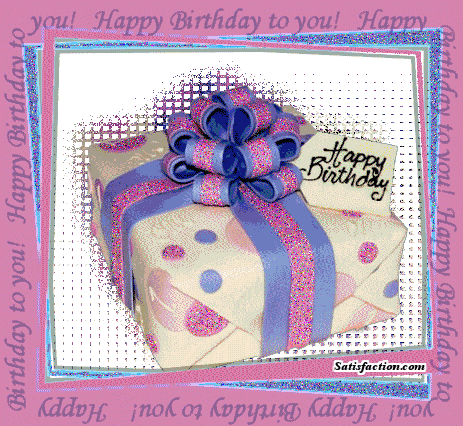 Free Comments & Graphics Codes
Well, actually Wednesday was my birthday, but I'm just now getting around to posting about it.
I got the day off (something my employer offers every year as a benefit. Pretty nice, huh?) I didn't have any plans really, just wanted to enjoy the day. The girls were in school, so hubby & I went to Chili's for lunch, then did a little shopping. The weather was beautiful!!! It was a little chilly (around 54, I believe), but sunny & beautiful!
We had a great time...just having some alone time together!
Here are some of my gifts this year...
A Chi flat iron.
I've wanted one of these for EVER!!! But I couldn't bring myself to fork over $150 for one. So my hubby got me one and I LOVE IT!!!!! Thanks, hubby! You're the best!
Bath & Body Works is one of my all time favorites for lotions and sugar scrubs.
My girls got me this yummy smelling body butter in one of my favorite scents...warm vanilla sugar! Thanks girls! I love you!
I also got some good ole cash! Can't go wrong there!
Thanks Dave & Dorothy! Not sure yet what I'll spend it on, but have no fear that I'll find something I can't live without soon!